Supporting entrepreneurship
"The ability to discipline yourself to delay gratification in the short term in order to enjoy greater rewards in the long term, is the indispensable prerequisite for success."
Events
Educational events on entrepreneurship

A big portion of the events, seminars, conferences, panel discussions and lectures that we have organised so far are related to the topics of business and economy. They gather both Polish and Spanish entrepreneurs, interested in business and investment opportunities in both countries. We constantly cooperate with institutions and organisations that support entrepreneurial activities, such as Trade and Investment Promotion section of the Polish Embassy in Madrid, Polish Agency of Investment and Trade, Camara de Madrid and Polish-Spanish Chamber of Commerce
Another year, our association was invited to participate in the traditional business lunch for Polish entrepreneurs in Spain, organised by the Polish-Spanish Chamber of Commerce. We were represented by our president, Patrycja Sałacińska. The aim of the meeting was...
Many people have interesting innovation ideas but the issue of getting funds for them gives them sleepless nights. During our last "Entrepreneurial Thursday" our member Emil LEZAK, an R+D processes and products specialist participating in many EU initiatives,...
Recently we have launched a series of events Entrepreneurial Thursdays with PPM. For the opening session we have invited our member Kasia Gruszczyk, an expert in international executive recruitment and international business development at Claire Joster, with over...
Who runs a podcast? What are preserved flowers? Is it good to have TikTok? Is there a criminologist in PPM? These are only a few of many questions asked during our meeting where we learned how to support each other as (potential and current) entrepreneurs. We were...
Vicente Enguita - CFO, Trainer, Business Finance Consultant and CFO Mentor, gave a presentation to our members entitled "The False Financial Friends" Among other things, we discussed the following topics: - The profitability trap: "I'm making a lot of money." - The...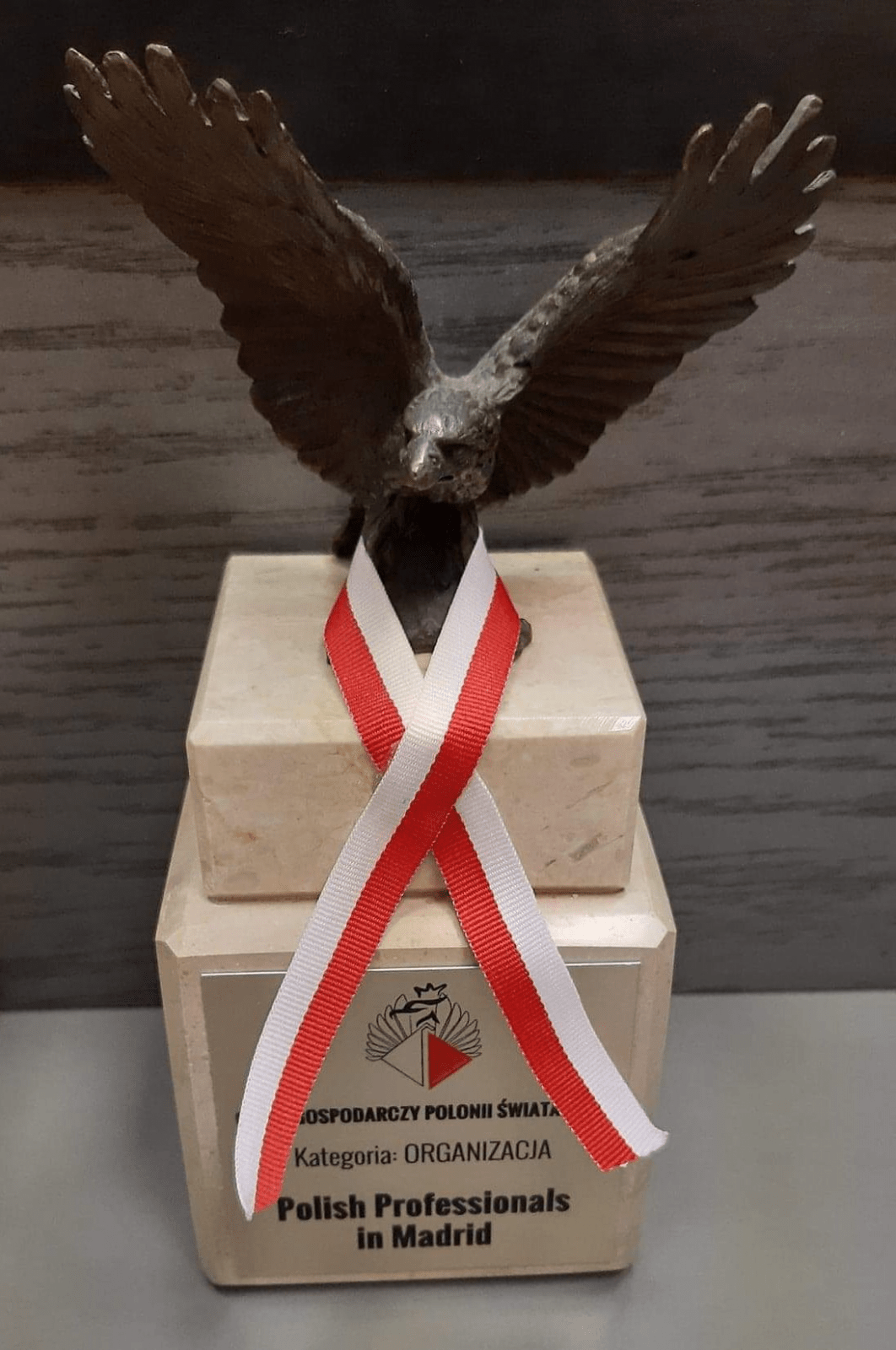 This time, literally, the whole world heard about us! The "Economic Eagle of the Polish Diaspora of the World" is a prestigious award given to companies, organizations and individuals who in a unique way promote Poland abroad, support Polish entrepreneurs, create...
Great thanks to all participants to our recent "PPM Activate!" meeting - for sharing such interesting business ideas, inspiring stories about your career paths and very useful know how. Stay tuned, as we are already planning further steps to support you in...
We are excited that also our other new initiative "PPM ACTIVATE!" has been received so well. This project is designed to support in various ways all those members of Polish Professionals in Madrid who have the courage to pursue their dream of launching their own...
Program
 "PPM Activate!"
This is an initative for those members who start their own business projects, enter new markets with their products and services, or who dream about starting their own business in the future. Through our regular meetings as well as through our social platforms, the PPM members share their ideas, experience and information related to starting and running a business in Spain.

Do you want to learn more?
Learn more about the areas of your interest
seminars, conferences and panel discussions
SUPPORTING ENTREPRENEURSHIP
PERSONAL AND PROFESSIONAL DEVELOPMENT
BROADER ACTIVITY FOR THE POLISH COMMUNITY