Seminars, conferences and panel discussions
big events
Seminars, conferences and panel discussions

So far, we have organised several big events on business and economy-related topics, which gathered both Polish and Spanish entrepreneurs interested in business and investment opportunities in both countries. On these occasions, we cooperated with such organisations and institutions as the Embassy of Poland in Madrid, Camara de Madrid, Polish-Spanish Chamber of Commerce and Spanish-Polish Chamber of Trade.

During our webinar about search engine optimization (SEO) the participants learned what to do in order to make their website visible for search engines and to make it appear in the first positions in the search results. Our member Aleksandra Machnicka and Agata...
Vicente Enguita - CFO, Trainer, Business Finance Consultant and CFO Mentor, gave a presentation to our members entitled "The False Financial Friends" Among other things, we discussed the following topics: - The profitability trap: "I'm making a lot of money." - The...
Our members discussing "Creación de imagen en nuestro entorno profesional" (Creation of the image in our professional environment) with a fashion stylist Belen Rastrollo. Workshop organised by CAMARA DE COMERCIO HISPANO POLACA and its General Manager Joanna...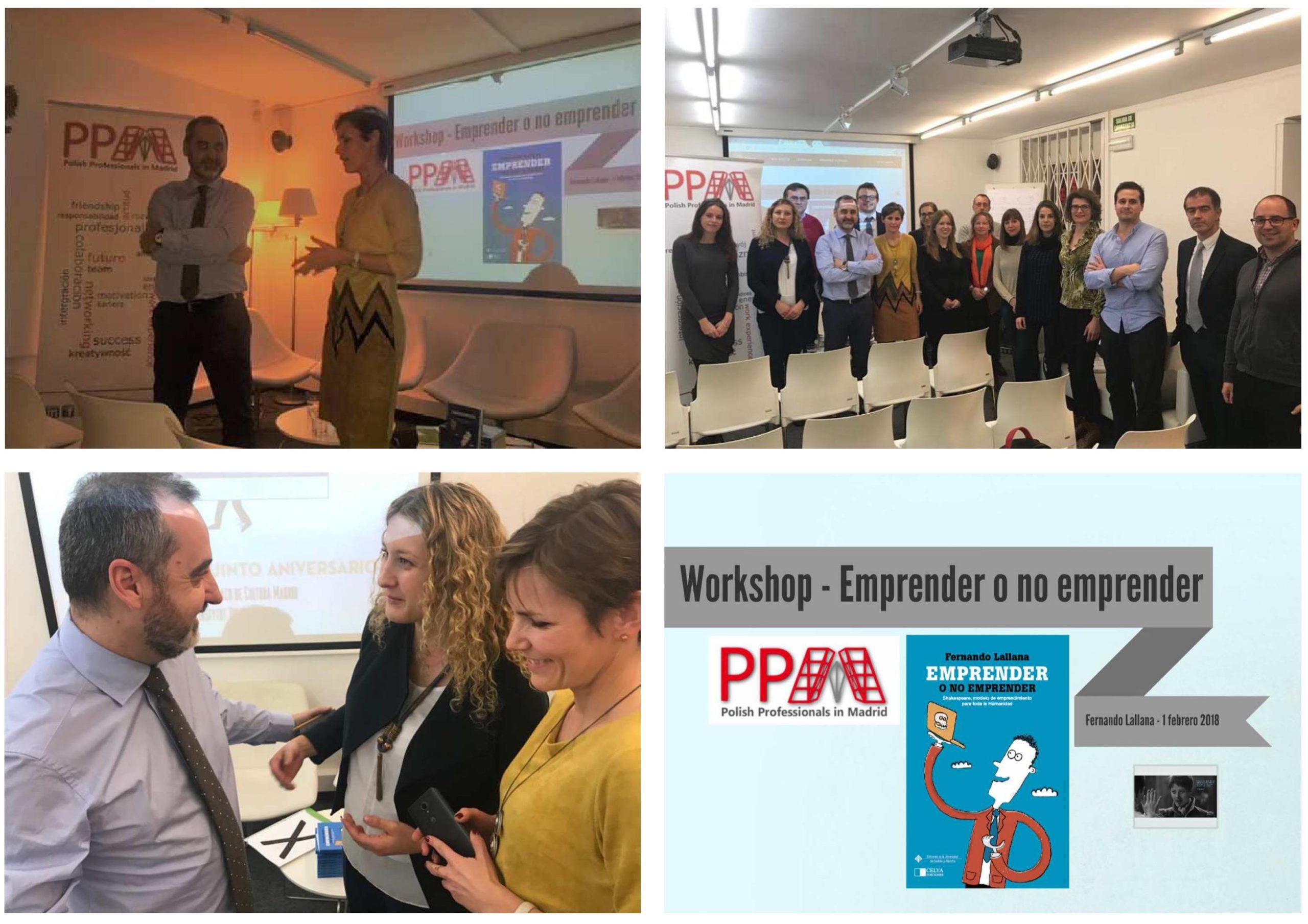 "¿Qué es emprendimiento? / What is entrepreneurship?" - learning entrepreneurship with Shakespare! Workshop for Polish Professionals in Madrid by Fernando Lallana Moreno, the author of the great book "Emprender o no...
Smaller events
Workshops and lectures

We regularly organise meetings and workshops for our members on topics that are relevant for Polish professionals working in Spain, such as the situation on the labour market, cultural differences in professional environments and administrative issues for foreigners working in Spain.

Do you want to learn more?
Learn more about the areas of your interest
seminars, conferences and panel discussions
SUPPORTING ENTREPRENEURSHIP
PERSONAL AND PROFESSIONAL DEVELOPMENT
BROADER ACTIVITY FOR THE POLISH COMMUNITY